I'm Caroline Taggart-welcome to my website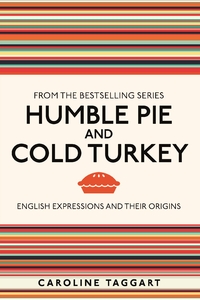 Caroline Taggart…has carved out a niche for herself in user-friendly, wittily written factual books which capture the imagination and quickly find their way to the top of the bestseller lists. Yorkshire Post
I've just counted and discover that I have written - and had published - 31 books since I Used to Know That came out in 2008. That's an average of approximately one book every five months, and there are two more due later this year. No wonder (tactless) friends have suggested that I 'churn them out'.
I Used to Know That has also been published in Dutch, German and Spanish; A Classical Education has a Spanish edition too; and Her Ladyship's Guide to the Art of Conversation has appeared in Chinese. I shall continue to shrug off the suggestion that I am aiming for world domination, but I can't help being pleased. I have had a lot of fun writing these books, and some people - not just my nearest and dearest - have been kind enough to say they've enjoyed reading them. To my surprise, some people have even suggested they've learned something, but that is icing on the cake.
Speaking of cake, the book illustrated on this page was published in 2014 by AA Publications and I've kept it here because I love the cover so much: the Sunday Times said that on the subject of individual cakes I was 'engaging, greedy and droll', which sums up beautifully what I was trying to achieve. It's been reissued in paperback, with a new cover and a new title: Around Britain by Cake. Go to the books page to find out more about all these books and more...